①PRODUCT
Auction
Matsushima Holdings has membership of 125 auto auctions in Japan, dealing over 120,000 used motor vehicles every week. We have skilled and experienced staff with sufficient knowledge of market trends, quality and value of vehicles. Our specialists immediately find right vehicles for you from a large number of choices.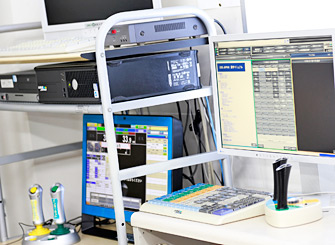 Dealer Network
We have authorized dealership of Mercedes-Benz, BMW, Volkswagen, Audi, Maserati, Porsche, MINI, smart, MAZDA, SUZUKI, and 25 show rooms of these brands in Kansai area. Approximately 600 - 700 units of vehicles are monthly traded in from those dealers. Special selections among these vehicles will be offered to you. Many of our trade-in cars are European and Japanese vehicles and well maintained.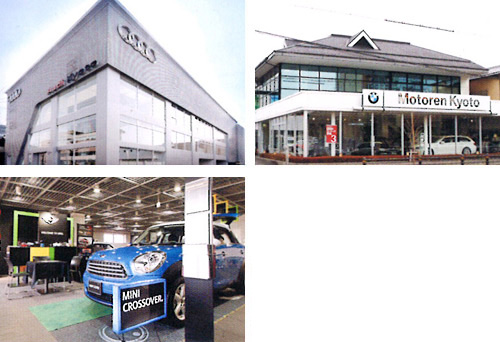 ②QUALITY
Pre Delivery Inspection Center
For the quality and driving performance, we conduct Pre Delivery Inspection to every single vehicle of customers. Most important inspection is to judge if it is accident free. Our experienced professionals check functions and driving performance at least 3 times:
1. When we received vehicles
2. While we are doing maintenance
3. Before we transport vehicles to the port
If your vehicle has any problem, it will be serviced. We conduct quality control to your vehicles for customer's satisfaction.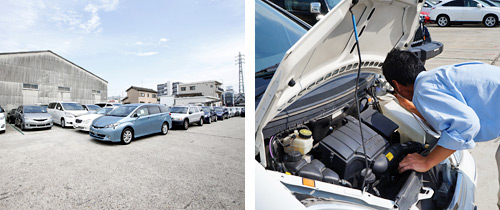 Service center
For your safety drive, we maintain your vehicles at our service center designated by Ministry of Land, Infrastructure and Transport before the shipment. It is to comply with legal safety standards implemented by Japanese government. We make our best effort for our customers to enjoy delightful car life for a long time.
③HEART
Trust
Because of our long experience of car export to various countries, your precious vehicle will be shipped surely by the earliest vessel upon your payment. Shipping documents (BL and Export Certificate etc.), spare keys and other related items will be sent within 2 working days after the shipment. Our professional works made by our teamwork are highly appreciated by many customers.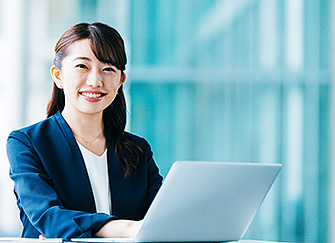 Bond
We sincerely believe "To meet you is for us to make this relationship forever." Long term business relationship with you is our wish. We are enjoying our business with customers all over the world. Even after the sales is over, we will keep in touch with you for your smile. If you need any further assistance, please feel free to contact us. For your "delightful car life" , we will do our best.